An offer from London that is impossible to refuse. Story 4
Company Name Corleone Caffe Trading Ltd. as if hinting at a fictional family from the Godfather trilogy. But her owner, Maria Concetta Riina, is the daughter of the real, not fictional mafia Salvatore Toto Riina, one of the most famous goat nostra bosses, reported occrp.

Riina led the Sicilian mafia and conducted the bloody terror that swept Italy in the 80–90s. It is known that in 1992, with an interval of only a few months, he ordered the murders of two anti-mafia prosecutors. The result was the largest-scale operation to combat organized crime in the country.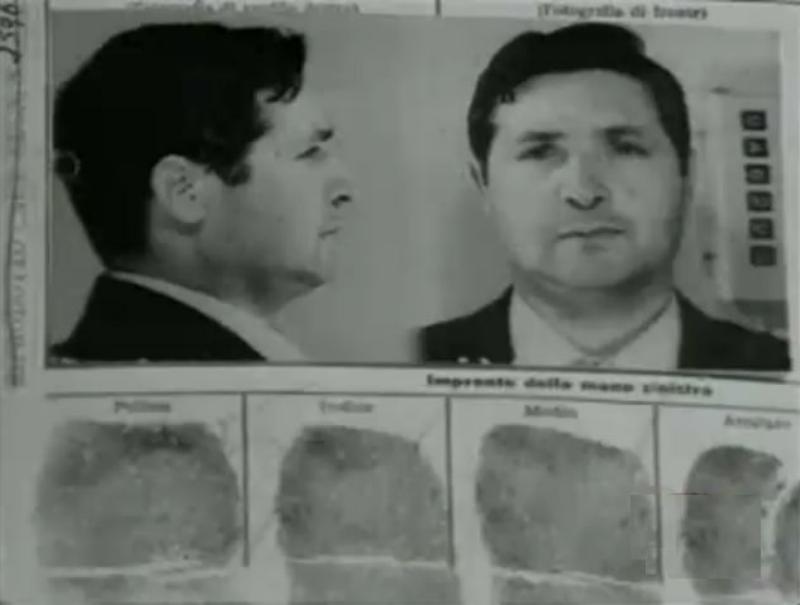 Image: Wikimedia / Salvatore Riina was known as il capo dei capi - "boss boss"


But her father's past did not stop Riina from opening an offshore company. Corleone Caffe was founded in 2015 by Formations House, a British legal entity registration agency, which, due to a recent data leak, has become the focus of a global investigation. (It is not known why Riina used the company and whether she used it at all.)

Media partners Finance Uncovered, The Times, and IRPI have jointly found that Corleone Caffe was a client of Formations House, a registered office in a luxury mansion at 29 Harley Street.

Judging by new data, when checking contractors in Formations House they turned a blind eye to the most important negative factors. According to experts, such an approach jeopardizes the British and international financial systems, allowing criminal abuse.

In December 2016, the Royal Tax and Customs Service (the British Anti-Money Laundering Office) threatened Formations House with a lawsuit for not complying with the rules for a comprehensive check of counterparties.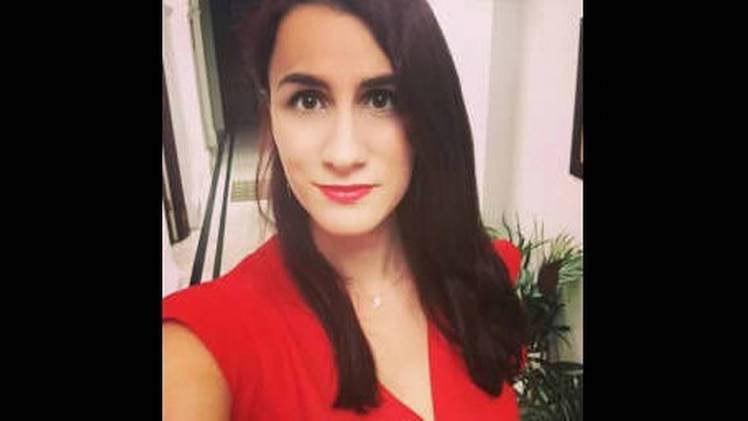 Image: IVC / Charlotte Pawar

Charlotte Pavar, the owner of Formations House, said that after an audit in 2016, the agency carefully checked all clients and organized the work process in a new way. When asked about Riina`s companies, Pavar said that they were registered before she became the head of Formations House, and that Riina was no longer their client. Previously, the agency was owned by Nadim Khan, stepfather Pavar. In September 2015, he died, not having time to stand trial on charges of money laundering.

The company's internal documents were handed over to reporters by a group of Distributed Denial of Secrets activists. In an appeal to reporters, Pavar said that the data was stolen, and the company was faced with an attempt to extort. But, despite repeated requests from journalists, she did not support her statement with evidence.

As it turned out from the leaked Formations House documents, the agency collaborated with relatives and partners of members of the criminal gangs Cosa Nostra and Camorra.
Image: Daniel Costantini / Dagens Nayeter. Until mid-2017, the Formations House office was located in a luxurious London mansion at 29 Harley Street
From Sicily to London

Apparently, Formations House made its first deal with Maria Concetta Riina in 2007. The agency registered an enterprise in the UK for her, her husband Tony Chavarello and Katie La Plaki, daughter of Vincenzo La Plaki, another well-known Italian criminal.
Image: ilsitodisicilia.it / Mafia - Maria Concetta Riina

According to local media, this company - T&T Corporation Limited - had many interests: it was engaged in the import and export of wine, oil and coffee, as well as conducted online raffles and even filed instant divorces.

From the very beginning, the company was harassed by problems, and in 2009 it came into the view of Guardia di Finanza, a law enforcement agency that investigates financial crimes. The service said the company did not have a license to provide legal services.

Riina was not brought to trial, and Chavarello and La Plaki dropped the charges in December 2015.

But the problems of the Riina family did not end there. On March 23, 2019, Italian authorities confiscated 1.5 million euros from the family - the proceeds of the criminal activity of Toto Riina.

Chavarello said that he prefers to invest abroad through agencies like Formations House, because in Italy he is constantly under the watch of the law enforcement agencies. "The Italian authorities do not allow me to open a company in Italy," he said.

All of his businesses in his homeland were closed or confiscated, although he appealed against the seizure of property.

"I`ve been working all my life. Yes, I am married to the daughter of (Toto Riina), but I have already suffered for this, "he told OCCRP staff.
Image: pinterest.com / Gangsters and their girls

"I wanted to register a company in the UK, and then Formations House turned up for me. The agency was among the first results in a search engine. "

Katie La Plaka, Riina`s partner in the T&T Corporation, the Italian law enforcement forces also persecuted for communications with the mafia. In 2014, authorities confiscated two of its villas - one in Sicily, and the second in Lombardy, in the north of the country, as well as other property with a total value of about 11 million euros.
Riin's family problems with the law were widely covered in the media, however, in July 2015, even before the end of the T&T trial, Formations House readily helped Riina register a Corleone Caffe with a secretary and registered office in London.

In an interview, Maria Concetta Riina stated that the company never started working. "We planned [to import and export coffee], and then the circumstances were not in our favor, and that was it," she told reporters at IRPI, an OCCRP partner.
Relations with Camorra

In addition to Riina and La Plaka, Formations House appealed to other Italians with help in mafia circles for help in international transactions.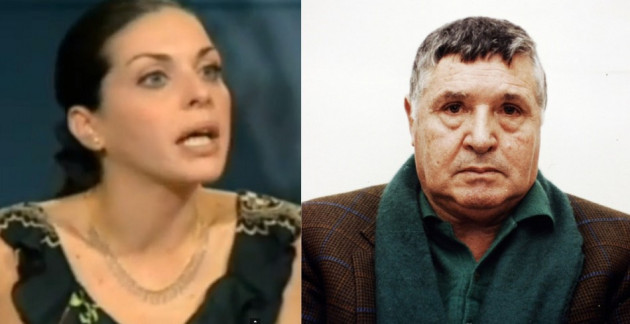 Image: IBTimes UK / Mafia Boss of Bosses Toto Riina`s Daughter

Carrefur Ltd., Magnolia Fundaction Ltd. and Business Bank Italy were registered at 29 Harley Street, and the director or shareholder of each was Antonio Riga, also known as Tonino Blonde. In 2017, he was sentenced to 16 years in prison for money laundering and connection with Camorra - suggest that this Neapolitan criminal group consists of more than 50,000 people.

Working undercover, prosecutors recorded how Riga threatened a man whom he probably gave the mafia money for investments. Riga mentioned the transfer of money through Carrefur. On the record you can hear him say: "We have come to kill you. You did not understand? And we will kill your son and wife. "

The relationship between Formations House and Business Bank Italy did not end with the registration of the latter in 2008. Journalists examined the data of internal customers of the company and found detailed records of more than 30 separate transactions for the sale of shares of Business Bank Italy in the period from 2010 to 2013. The amount of transactions amounted to more than 18 million dollars.

In June 2016, the company changed its address, and Pavar told a reporter that she is no longer a Formations House customer.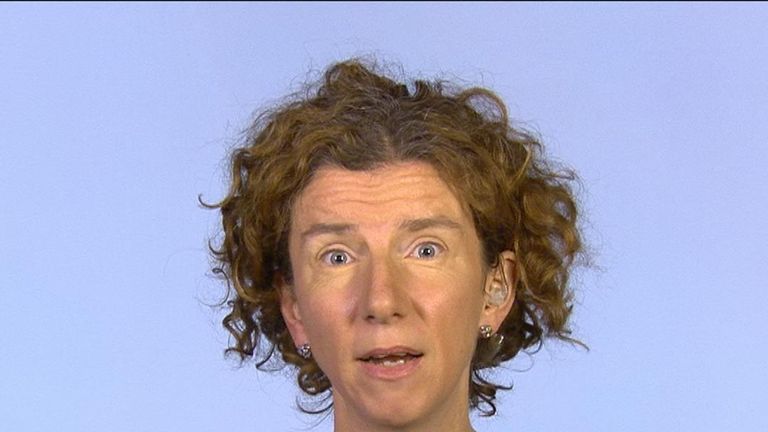 Image: Sky News / Labour`s Anneliese Dodds
In 2018, during a debate in the British Parliament on a new anti-money laundering law, Member of Parliament Annelise Dodds called Riga "the mafia boss" and asked why Business Bank Italy used the word "bank" in the name without permission from the Financial Supervision Authority.

"I hope the minister will find out why this happened, and will understand the issue if he has not done so already."

When another parliamentarian asked a question on the same topic, Andrew Griffiths, who was then the parliamentary deputy minister for small business, consumers and corporate responsibility, said that there was no legal basis to close Business Bank Italy, and no one had investigated the company.

But in the end, in August of this year, Business Bank Italy was liquidated.

Michele Riccardi, a senior organized crime researcher at Transcrime Research Center in Milan, believes that in the past 20 years, the UK has become one of the most popular countries for Italian money laundering criminals.

"The mafia is experimenting abroad, because in Italy now everything is easily confiscated," said Riccardi.
Image:
TheWorldNews.net
Performed by IVC