Formations House.

History 2
In his native India, Aruna Pancharia was imposed sanctions for market manipulation: he was banned from trading in securities for ten years and closed his access to the capital market. In Dubai, he was fined for providing false information to the financial inspection. reported occrp.

And in Serbia, a major highway construction project was postponed for almost three years, as Pancharia promised to submit a calculation and analytical justification to the government, and then backtracked and disappeared.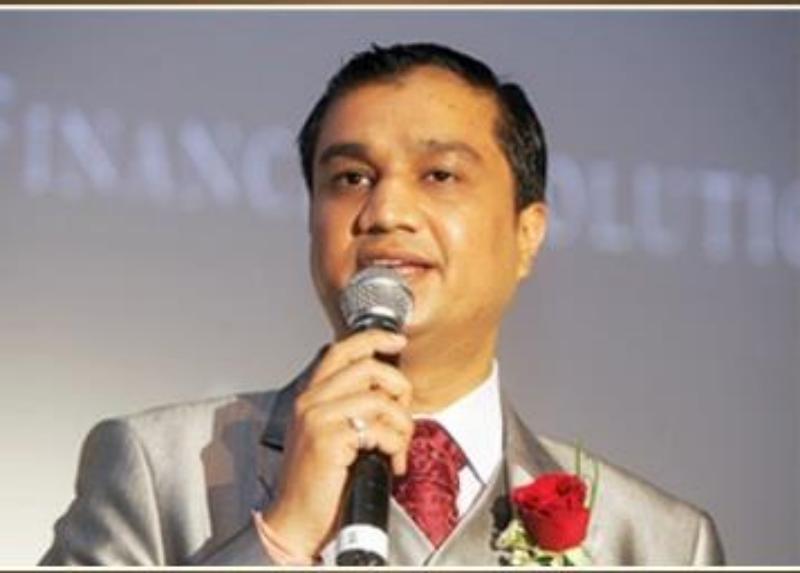 Image: Facebook / Arun-Panchariya


Nonetheless, the London-based Formations House Registration Agency established and registered a bank for him in The Gambia - at least they told him so.

OCCRP journalists received an archive of electronic correspondence between Pancharia and Formations House from a group of activists of Distributed Denial of Secrets and found out how easily the businessman claimed a place in the offshore banking sector.

Formations House employees created a financial institution in The Gambia and provided Pancharia with all the attributes of a solid "white" business - from address to license. Pancharia named Global Suvarchase Bank Ltd.
It is not a fact that Formations House knew about the difficult past of Pancharia, but the agency had to find out the details. Shortly before Pancharia became a client of the company, she received a warning from the British Anti-Money Laundering Authority, the Royal Tax and Customs Service (HMRC), for failing to comply with the verification rules.
Image: accountancyage.com
HMRC declined to comment on the investigation into Formations House and the measures taken against the agency, saying it could not discuss issues that relate to specific businesses.

But, judging by the leaked correspondence, less than a year after the warning, the owner of Formations House Charlotte Pavar not only sold to Pancharia what she gave out as an offshore bank, but also personally wrote him a letter with advice on how to make a commercial proposal so that it looks more solid .

When Pancharia sent the company an almost incoherent offer with many contradictions and grammatical errors, Pavar advised him to "think it over carefully."
Noting that he outlined the company that deals with banking services, and mergers and acquisitions, and investment management, she wrote: "The bank cannot offer all these services under one roof. Typically, he creates separate firms for various types of activities. "

Unlike most Formations House clients targeting the Gambian offshore sector, Pancharia really sought to obtain a Gambian banking license.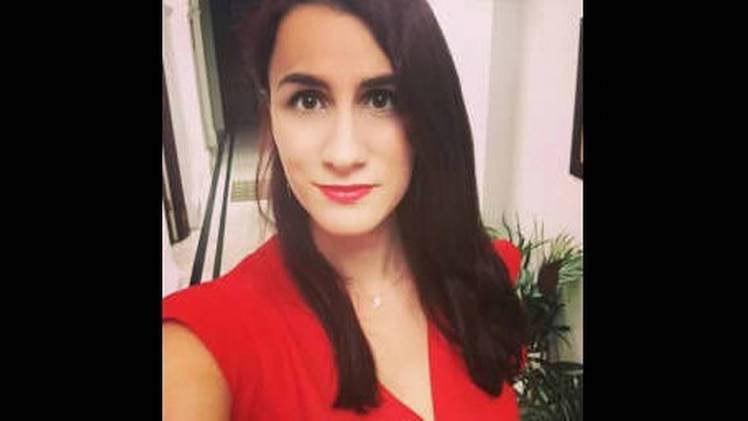 Image: Michael West / Charlotte Pawar
The firms Pancharia and other Formation House clients received were bogus because they were registered through an unofficial register of legal entities in The Gambia.
In the Formations House, Pancharia did not say that the agency generally does not have permission to open banks and issue banking licenses in the Gambia, and therefore its bank will be legally invalid. That is, in the end, he will get just a dummy company that looks like a bank.

In October 2017, during the week, Formations House transferred to Pancharia a "temporary license" for Global Suvarchase Bank, as well as its address in the Gambian capital, Banjul. And a little over a month later, the agency sent him a document, which was supposedly a general license. But in fact, it was made by agency staff.
OCCRP has identified three UK registered companies that are owned by fictitious Gambian banks and organizations. In addition to the Global Suvarchase of Pancharia, these are Revenue Group Global and Banque Universal.
It is not clear why Pancharia used his new "bank", but through him he registered a company in the UK with a very similar name.
Image: www.suvarchasebank.com / Suvarchase Bank – Your Banking Solutions

Pancharia told an OCCRP reporter that he had established a bank to receive tax credits and conduct foreign exchange transactions, but ceased operations when he discovered that the Gambian government had not agreed on a license.

"When doing offshore banking, it's good if you have a bank in Switzerland or Luxembourg," he said. "The Gambia is the first country in West Africa to allow ... an offshore banking business." Other countries have not yet proposed this. That's why it's good. "

But right now, Suvarchase has "phased out activities," he added.

Pancharia also stated that he did not violate any laws in India, that the case against him was the result of personal enmity.

He added that the Supreme Court has not yet reviewed his appeal. "I did not manipulate anything," Pancharia said.

Suvarchase still has a live site, but it is replete with errors and typos.
Formations House billed other customers for a full banking license from GBP 45,000 to GBP 130,000. OCCRP found confirmation only that Pancharia paid the agency about 40,000 pounds.
The section entitled "Vision" on the website says: "We are changing to become an exemplary institution that offers offshore Private Banking Services to wealthy individuals and all participants in the corporate segment of the World Market."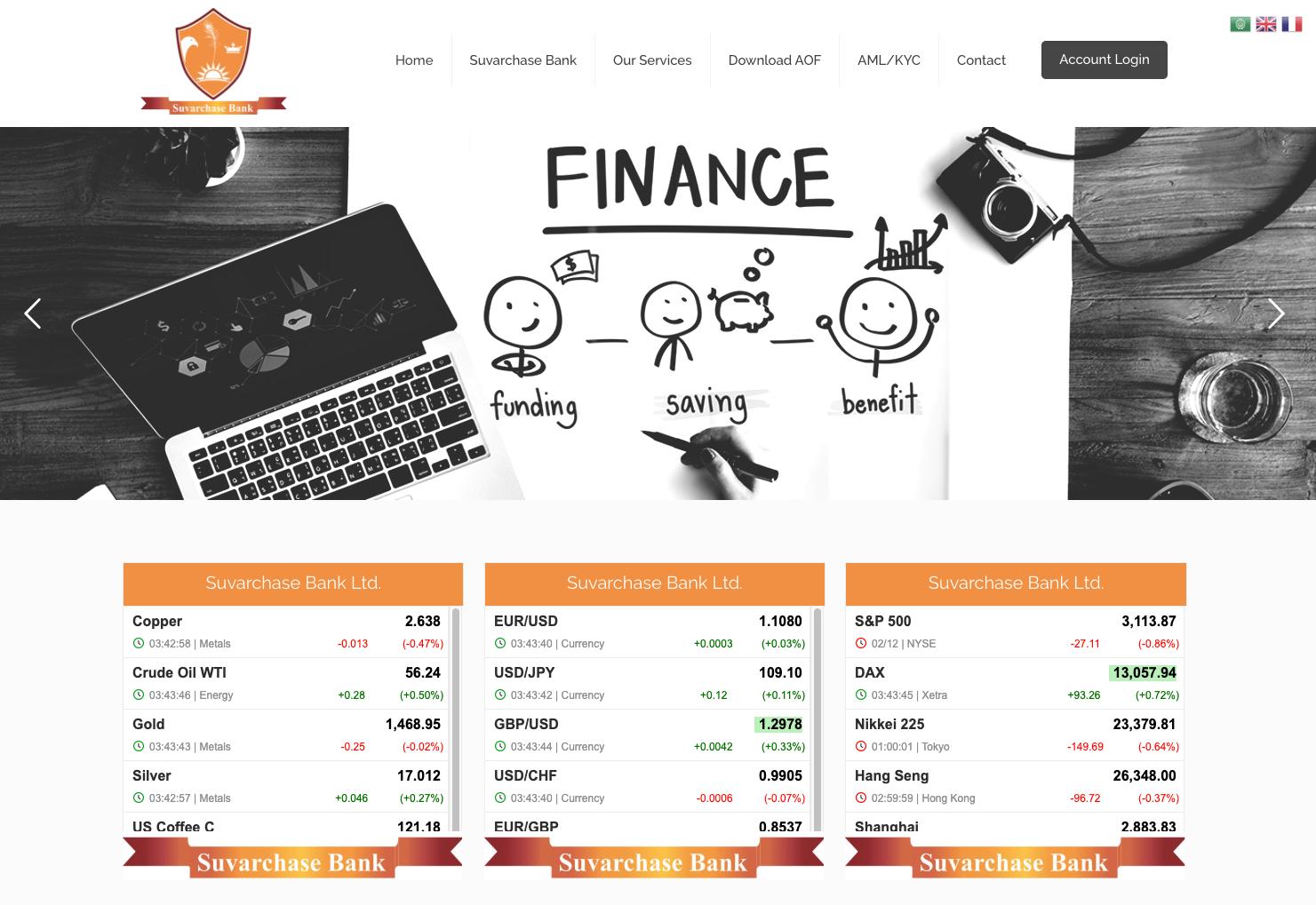 Image: Global Suvarchase Bank / Site of the Global Suvarchase Bank


Pancharia's letters to Formations House were usually no longer than his impressive signature: at the end of each message he listed in detail seven posts, including the "Consul General of Liberia in Dubai" and the "Director of the US Chamber of Commerce in International Affairs" - OCCRP managed to find out whether such an organization actually exists.


Image: OCCRP/ Fake banking license that Arun Pancharia received for his Global Suvarchase Bank

His signature also included the position of Chairman of the Supervisory Board of G.I.D.C. Doo, who had a contract, as he did not fail to note, with the government of Serbia.

In fact, G.I.D.C. - a dubious enterprise that never started work. In 2013, it was jointly established by the Serbian government and the Dubai-based Pancharia company Global Capital Advisors Management so that UAE investors can finance the construction of a highway in Serbia.

Five months later, the government signed an agreement with G.I.D.C .; the company was to provide Serbia with a calculation and analytical justification and ensure the preparation of technical documentation for the road project worth $ 27.3 million.

Valimir Ili?, who was the Minister of Construction and Urban Planning, who approved the agreement, said that then many wealthy Arab investors appeared in Serbia looking for investment opportunities.

"This guy (Pancharia) came with one of the [Arab] sheikhs," recalls Ilic. "They convinced us that he would complete the projects for free, as a gift." But when we called them to find out how things were going ... no one answered. "

In an interview with Serbian media, Pancharia called the construction of the highway "a very important strategic project" that will connect Romania and Ukraine with the Adriatic Sea.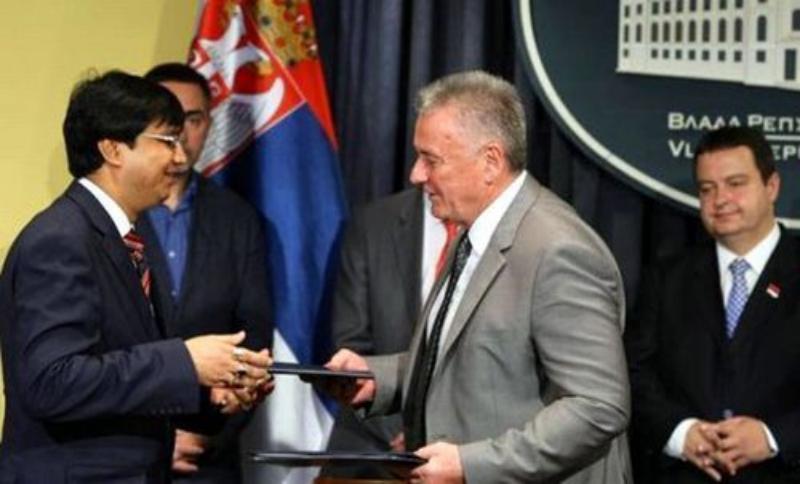 Image: PRNewsFoto/Global Finance & Capital / Arun Pancharia (left) signed an agreement of intent with Velimir Ilic, who at that time was the Minister of Construction of Serbia

But, according to Ilych, from the very beginning he doubted the plans of Pancharia. He called the Indian entrepreneur "very suspicious," because he insistently demanded that the Serbian government issue official documents to him.

"He was impatient to sign the papers," Ilic said. "He was constantly sitting in government or financial institutions ... But as soon as he received the contract and documents from the government, he disappeared."

Ilych believes that Pancharia was either looking for an opportunity to launder money, or wanted to get documents in order to raise money from investors in the UAE. Nevertheless, the Serbian authorities did not formally investigate the possible crimes of the Indian entrepreneur.

In October 2016, the deal fell through, but an agreement with G.I.D.C. was still valid, and the government did not have the right to seek other investors. As a result, Belgrade's plans to build a road between the Serbian city of Pozega and Montenegro had to be postponed for almost three years.
Image: propertybroker.rs /Jedinstveno, Kula, Belgrade waterfront

Pancharia rejected Ilic`s words and stated that G.I.D.C. fulfilled all obligations, and the project failed due to the fault of Belgrade. The businessman said that in the process he lost a million euros.

"The ball was in their half of the field all the time, not ours," he told OCCRP. "The company was fulfilling its task, but when the government stopped responding to us ... we stopped working."
Image:
Abstract Wallpapers - Desktop Nexus
Performed by IVC